The Prophecy of Shadows
(Elementals, #1)
by
Michelle Madow
Genre:
Young-adult, Fantasy, Mythology
Filled with magic, thrilling adventure, and sweet romance, Elementals is the first in a new series that fans of Percy Jackson and The Secret Circle will love!
When Nicole Cassidy moves from sunny Georgia to gloomy New England, the last thing she expects is to learn that her homeroom is a cover for a secret coven of witches. Even more surprisingly … she's apparently a witch herself. Despite doubts about her newfound abilities, Nicole is welcomed into this ancient circle of witches and is bedazzled by their powers—and, to her dismay, by Blake—the school's notorious bad-boy.
Girls who get close to Blake wind up hurt. His girlfriend Danielle will do anything to keep them away, even if she must resort to using dark magic. But the chemistry between Blake and Nicole is undeniable, and despite wanting to protect Nicole from Danielle's wrath, he finds it impossible to keep his distance.
When the Olympian Comet shoots through the sky for the first time in three thousand years, Nicole, Blake, Danielle, and two others in their homeroom are gifted with mysterious powers. But the comet has another effect—it opens the portal to the prison world that has contained the Titans for centuries. After an ancient monster escapes and attacks Nicole and Blake, it's up to them and the others to follow the clues from a cryptic prophecy so that they can save their town … and possibly the world.
"I don't know how to explain it, but I've felt connected to you since I saw you walk into homeroom on your first day."
Why do I think I've read this before? Oh, because of course,
I've read it before
! A typical paranormal read where a new girl in town caught the eye of a hot guy in school who's dating an equally gorgeous girl, but no problem cause there's this thing called,
cheating
.
No, I'm not angry or even disappointed anymore, I'm more sad. This is the 2nd book of Michelle that I've read so I was kind of expecting some of the things I didn't like in this book, but I'm just sad because I badly wanted to like this book, I really really liked the author you see. I guess sometimes there just things that wouldn't work out.
Elementals reminds me why
Remembrance
was a disaster for me. From the unrelatable characters to the disaster romance included in the book, include the lack of world building.. it's just won't work for me.
It actually started out good, great even. Nicole Cassidy was swept in right into the world of the witches - people who apparently are a descendant from the bloodlines of the Gods. Yep, they called themselves
witches
, don't ask me.
I liked the idea of powers that was represented by colors.
Like Yellow energy, to help with focus, blue to keep you calm, red to boost your confidence etc. It's refreshing.
Then everything went downhill when our very special MC met Blake.
"My heart was pounding so hard that he could probably hear it, and even thoughI'd wanted to be alone with Blake since I first saw him, I needed to control whatever I was feeling for him. Nothing could happen between us. At least not right now, while he had a girlfriend."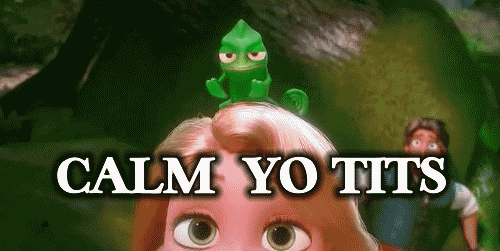 I didn't read this book because I wanted to read more drama and cheesiness.
I wanted to read this because I'm a sucker in both paranormal, fantasy and GREEK Gods story. Seeing that this books target audience were the fans of Percy Jackson Series, I'm definitely in, but this book should have gotten a thing or two about romance in that book as well. Shouldn't hurt to do so. I'm just probably making this a big deal but I wholeheartedly believe that Nicole is being a bit obsessive with Blake, and reading things like that in a book tend to get really really ugly and annoying.
I already said it, but I'll say it again, the idea of the story and plot was good and eye catching, at least for its target audience, but the world building are not good enough for me.
It leaves a lot of questions because the story tried to move only the sequence of events further leaving little details to the world itself.
Like, It is illegal for underage people to use their
power
, or else they'll risk having their powers purged completely. Seriously, how would the elders know know or detect when someone's using their powers illegally? I also find it funny how the school is operating a all magic classes for
witches
inside a perfectly school for human/perfectly normal people. A little details wouldn't hurt I guess.
Don't even get me started on how Nicole gets the hang of everything in only a matter of 1 or 2 weeks. Sure, she's powerful and everything being the main character of the story, but really, there leaves a little growth for her.
"I had no idea how I knew that- but I knew I was right."
Well aren't you just special?
Summary of my review:
Bad News:
I didn't like this book as much as I thought I would. Unrelatable characters, too much romance for my liking, not much of a world building.
Good News:
The book was fast paced making it a quick read for me, I guess one of the reason why world building wasn't given much chance to shine. I did enjoy the adventures and quest along the way. Also, it's good that the copy I have contains sneak peak for the 2nd book, The Blood of the Hydra,
because I'm liking it
. It gives the hint that book 2 is still going to be a fast paced read, I no longer cared if there wouldn't be much of a world building there,
I just want both Nicole and Blake to calm their fvcking hormones
and everything would be perfect for me.
Despite my initial disappointment in this book, I'm still not ready to give up on this series and I'll still definitely read the 2nd book.
Book Links:

Michelle Madow grew up in Baltimore, graduated Rollins College in Orlando, and now lives in Boca Raton, Florida. She wrote her first book in her junior year of college, and has been writing novels since. Some of her favorite things are: reading, pizza, traveling, shopping, time travel, Broadway musicals, and spending time with friends and family. Michelle has toured across America to promote her books and to encourage high school students to embrace reading and writing. Someday, she hopes to travel the world for a year on a cruise ship.
To chat with Michelle and other fans about her books, join Michelle Madow's Street Team on Facebook!
Author Links: