**Spoilers if you haven't read book one**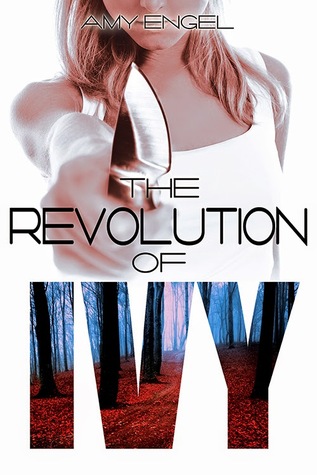 The Revolution of Ivy
(The Book of Ivy #2)
by
Amy Engel
Genre:
Young-adult, Dystopian, Romance
Release Date:
November 3, 2015 by Entangled Teen

Ivy Westfall is beyond the fence and she is alone. Abandoned by her family and separated from Bishop Lattimer, Ivy must find a way to survive on her own in a land filled with countless dangers, both human and natural. She has traded a more civilized type of cruelty--forced marriages and murder plots--for the bare-knuckled brutality required to survive outside Westfall's borders.
But there is hope beyond the fence, as well. And when Bishop reappears in Ivy's life, she must decide if returning to Westfall to take a final stand for what she believes is right is worth losing everything she's fought for.
Pre-order Links:


I just had a bitter sweet experience with The Revolution of Ivy.
I started this with a bang. Ivy's strength and kick-assery(is that even a word? lol)was shown at the first part of the book that I can hardly put the book down. I knew right there and then that I was right to anticipate the release of this sequel regardless of the disappointment I had with
The Book of Ivy
.
"Out here we don't always have the luxury of making moral judgments like right or wrong. Sometimes it is simply kill or be killed."
The revolution of Ivy, follows exactly where the first book has left off. Ivy found herself outside of the fence, with nothing but her own clothes to keep her warm.
We finally get to see the kick-ass girl I was looking for in The Book of Ivy, it was refreshing.
Until Bishop, the boy she was promised to marry, her husband, the boy she has fallen helplessly in love with, the one where her loyalty truly lies... has come barging in her life once more and turned the story into a freaking soap-opera.
"All I want to do is lie down beside him and weep, bury my face in his neck and breathe him in until my lungs are so full there's no room for anything else."
This series obviously wanted to focus on the characters growth, their thoughts, personalities and the relationship between the two main characters.
Maybe because after I read the first book, I already expected it, and I actually think it was fine and different- like good different. However, when Ivy made a big deal out of it and actually wasted a lot of goddamn pages before sorting out their feelings.. it tends to get annoying.
To be fair, Bishop is still perfect and dreamy as hell. I just can't help but fall in love with him. That was why I can understand Ivy-
at first
. Then I struggled to keep my temper a bit when the drama just won't stop coming.
"Bishop. Who, by now, probably wishes he'd never bothered coming after me. Just more time wasted on a girl who will never deserve him."
It would have been really sweet. After all, everything has been ripped off from Ivy. Her own family, her flesh and blood have managed to betray her with no problem all for the sake of power and revenge. Then there's this boy who gave up his own comfort and basically his whole life, to follow Ivy outside of the fence. She's scared to trust again, I understand that, but seriously this drama just made the story drag, leaving very little information and time for the actual main show -
The Revolution
.
"Not the kind of blood you see when you skin your knee or make a shallow cut. This is dying blood."
When the drama was overcome and the stage for the main even has been finally set-up, things started to pick up once more.
I liked the action and the surprisingly unexpected death and I absolutely loved how this sequel has ended! Very satisfying!
Overall
I may not be a fan of the too much romance included in the book, but I'm definitely sold with Bishop- I mean, with the growth of the characters and the ending. That's why this had been a bitter-sweet experience for me. But nevertheless, The Revolution of Ivy is still a good if not a great sequel. A very satisfying and wonderful ending indeed.
"For every trial there has been an answering blessing, for every loss, something gained"
**The book of Ivy Preview**


Click Here to read my Review for the First Book! :)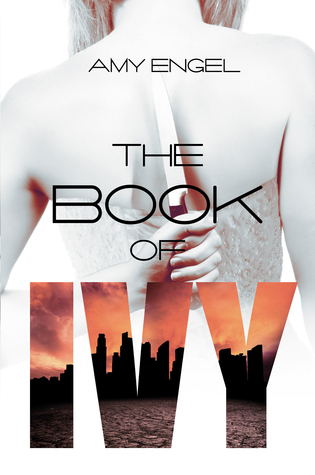 The Book of Ivy
(The Book of Ivy #1)
by
Amy Engel
Genre:
Young-adult, Dystopian, Romance

After a brutal nuclear war, the United States was left decimated. A small group of survivors eventually banded together, but only after more conflict over which family would govern the new nation. The Westfalls lost. Fifty years later, peace and control are maintained by marrying the daughters of the losing side to the sons of the winning group in a yearly ritual.
This year, it is my turn.
My name is Ivy Westfall, and my mission is simple: to kill the president's son—my soon-to-be husband—and restore the Westfall family to power.
But Bishop Lattimer is either a very skilled actor or he's not the cruel, heartless boy my family warned me to expect. He might even be the one person in this world who truly understands me. But there is no escape from my fate. I am the only one who can restore the Westfall legacy.
Because Bishop must die. And I must be the one to kill him…
Book Links:
Book Trailer:
Amy Engel was born in Kansas and after a childhood spent bouncing between countries (Iran, Taiwan) and states (Kansas; California; Missouri; Washington, D.C.), she settled in Kansas City, Missouri, where she lives with her husband and two kids. Before devoting herself full-time to motherhood and writing, she was a criminal defense attorney, which is not quite as exciting as it looks on TV. When she has a free moment, she can usually be found reading, running, or shoe shopping. The Book of Ivy is her debut YA novel. Find her online at http://amyengel.net/ or @aengelwrites.
Author Links:


Website|Goodreads|Twitter|Facebook



Giveaway Info:


The grand prize is a signed copy of the book and this necklace: https://www.etsy.com/listing/83901696/ocean-necklace-ocean-wave-aqua-pendant The runner-up could just get a signed copy of the book. And open to US residents only for both.

a Rafflecopter giveaway