This meme is hosted by
The Broke and The Bookish
.
This week, I'll post the Last Ten Books That Came Into My Possession , 5 paperback books that I bought and e-arcs I receive this week.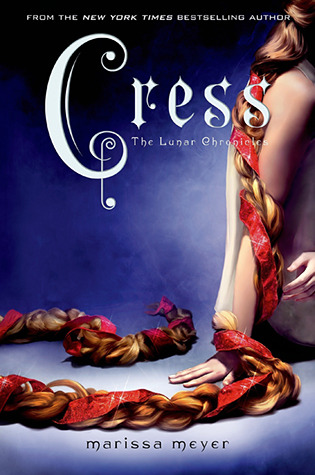 Scarlet and Cress by Marissa Meyer
I bought these books at Fully Booked. I would've bought Cinder too if I was not short in cash.(Yes, I'm pathetic) I read Cinder on ibooks, and since I fell in love with it, I decided to buy the paperback of the whole series. If I'm just not lazy, I would've withdraw on the ATM machine of the first floor of the mall, and just go back the 4th flr, building B but what can I do? My laziness got the best of me. Maybe next time.
Princess Academy by Shannon Hale
House of Dark Shadows by Robert Liparulo
Ghosthunt: The Beginning by Kevin Knill

I bought these three books at a book sale on a Grocery store. I was planning to buy ONLY things I needed and head straight home when I saw Book Sale stall, I just can't help myself, I said I will just look titles then BAM! I have 3 new lovelies wrapped on a paperbag. I swear I get possessed when I enter a book Store. **SMH Well, technically, I did buy things I ONLY needed, and books are one of my NEEDS! :)

Imposter by Chanda Stafford
I received a digital Copy of this book from the Author. The sequel of
First
which I also reviewed last March. This was actually pretty good and I'm loving this Dystopian book more!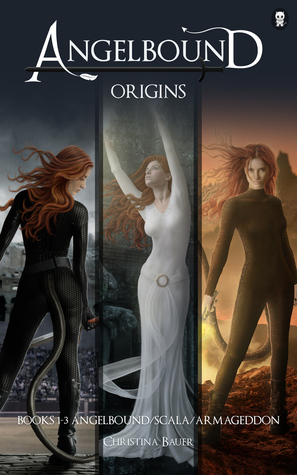 Remember by Shannon Dermott
Darkness Brutal by Rachel A. Marks
The Girl Who Ignored Ghosts by K.C. Tansley
Angelbound Origins Bundle by Christina Bauer
And I received these four books from Netgalley in exchanged for an review after 3 consecutive days. I didn't mean to request a lot of titles, but I just got mesmerized by their covers I didn't realize I've requested a lot. Now I have 3 or 5 rather, since the Angelbound Origins is a trilogy, more books to review, not that I'am complaining really, if anything, I would like to thank Netgalley and all the publishers for approving my requests. :)


Haunted Echoes by Emma Bloom
Lastly.. I received this book from
YA Bound Book Tours
for an upcoming Blog Tour, and I'am scheduled on the 24th of July! This is actually the first time I'll participate on a Blog Tour and I'am so excited to do this! :)
What about yours?